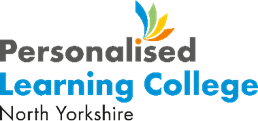 Northallerton Personalised Learning College
Our Northallerton Hub offers an extensive range of learning and training opportunities, focused on the aspirations and needs of learners. We cater for young adults aged 16-25 with an Education, Health and Care plan (EHCP), for up to five days a week during term time.
Our Person Centred Approach is designed to put each young person at the heart of the process when devising their Personalised Learning Pathway. A set of unique learning outcomes are formed following an in-depth review of each individual's EHCP, acknowledging personal needs, interests and consideration of the skills they will require for life after education.
A typical daily schedule at the Hub might include classroom-based lessons in Maths, English and cooking; independent-living skills such as road awareness, public transport and shopping, and trips out to the community.
We offer a range of courses, local community connections and work placements. You can view the Hub Prospectus here.
If you are interested in having a look at what we do or you have any questions, please contact David Hoggett at [email protected] or 07811 411444.